Posted in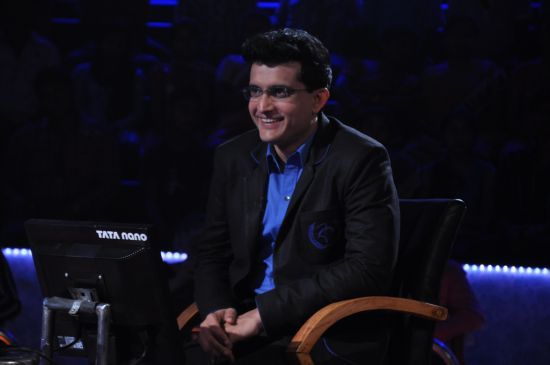 Dada AKA Sourav Ganguly is doing a great job hosting the bengali version of "Kaun Banega Crorepati" The show is called "ke Hobe Banglar Kotipoti"and it went on air on June 6th on Mahuaa Bangla.Eversince the enthusiastic bengali audience gets to see their favorite Dada every night at 9pm.
The 25th episode of "Ke Hobe Banglar Kotipoti" was special for more than one reason. First it was the "Silver Jubilee" episode of the show,second it was Dada's birthday and last but not the least the special guests on the show were Aamir Khan and Kiran Rao.What a Treat it was for the audience to watch Aamir Khan and Sourav Ganguly together sharing the same space and Aamir and Kiran winning the 1 Crore with ease.
The couple played for Mumbai's "Saraswati Mandir Trust". The chemistry between Aamir and Kiran as a couple is something not to be missed. The surprise phone call to Rani Mukherjee was an icing on top. Overall the 25th episode of "Ke Hobe Banglar Kotipoti" is a must watch.
So sit back and enjoy the entire show:
part 1 :
Part 2:
Part 3 :
Part 4 :
Part 5 :
Part 6 :
Part 7 :
Part 8 :
Part 9 :