Posted in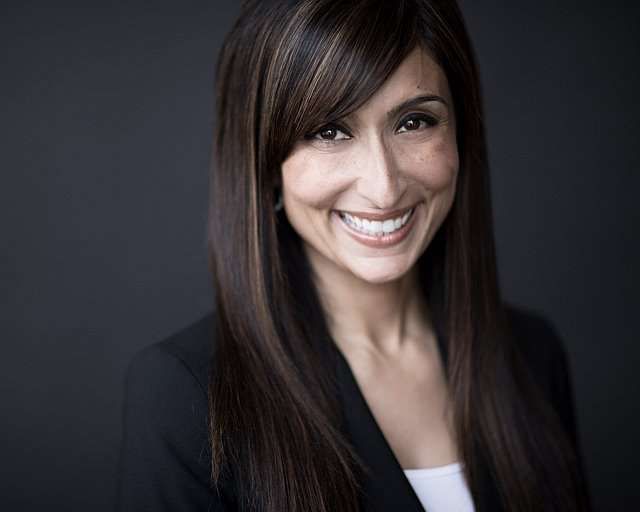 Our series on 'Amazing Women' seeks to bring out women who have given themselves a dimension other than what they have been born with. They can be thinkers, doers, achievers, but mostly they are women who stand out, in any time, in any era.
Shefali Razdan Duggal, is a well known face for many, a member of the Democratic National Committee's National Finance Committee and Co-Chair for the DNC Women's Leadership Forum, Shefali is also on the White House Council of Women & Girls (chaired by President Barack Obama's Senior Advisor Valerie Jarrett) and is currently a Co-Chair for the Ready for Hillary PAC.
Previously, Shefali has been a member of President Barack Obama's National Finance Committee (NFC) for the 2012 Presidential reelection campaign, a Co-Chair for Obama Victory Trustees (OVT) and a member of the Northern California Finance Committee for President Barack Obama.
Among the numerous roles she juggles, it is her dream to see the South Asian community in the US successfully embrace and be a part of the political process in the US. She believes it is necessary not only for the present generation but also for the future of the children of this generation for whom it is a must in order to be true citizens of this country while being able to bridge the gap between the most populous democracy in the world and the largest.
An inspiring woman for many, her lovely smile and the effortless ease with which she plays all her important roles with vibrancy makes one wonder if this wonder woman has her vulnerabilities too, we ask her about what motivates her, what makes her and how she seeks to reach out to the many in the South Asian community to integrate them into the political process and make them a part of the political process of growing with the leaders.
Shefali, do you think your presence in the midst of a lot of political on-goings in the US is a positive indication to the immigrant community in the US?
Well, I view my participation, in some small way, within this great nation and inspirational democracy, truly a gift and privilege to and for only myself. The ability for me to even have a small voice in this great nation is more a gift to me than anyone else! My presence within the political dynamic is by a stroke of God's grace and undeserving luck, and for that, I am deeply grateful. It is my deep belief that any one person's participation is part of a larger fabric of folks working together towards a superior cause, which in this case, is that of improving and accelerating the state of the human condition within the United States. This initially beings with the political model, although by working from a place of good intent and overt integrity, positive behavior affects all aspects of involvement. The immigrant community in the United States cannot be broadly characterized, as there are so many different subgroups. Although, when enough people from the same community are working diligently and by meritocracy, then it inevitably does affect the overall perception of what the community is accomplishing, within all aspects. Thus, my overall thought is that irrespective of community, an individual must work very industriously and ethically, building upon the concept of team work (not the individual), to truly achieve anything within the broader goal of the American political system.
- How has the journey been so far, especially from the perspective of being a woman?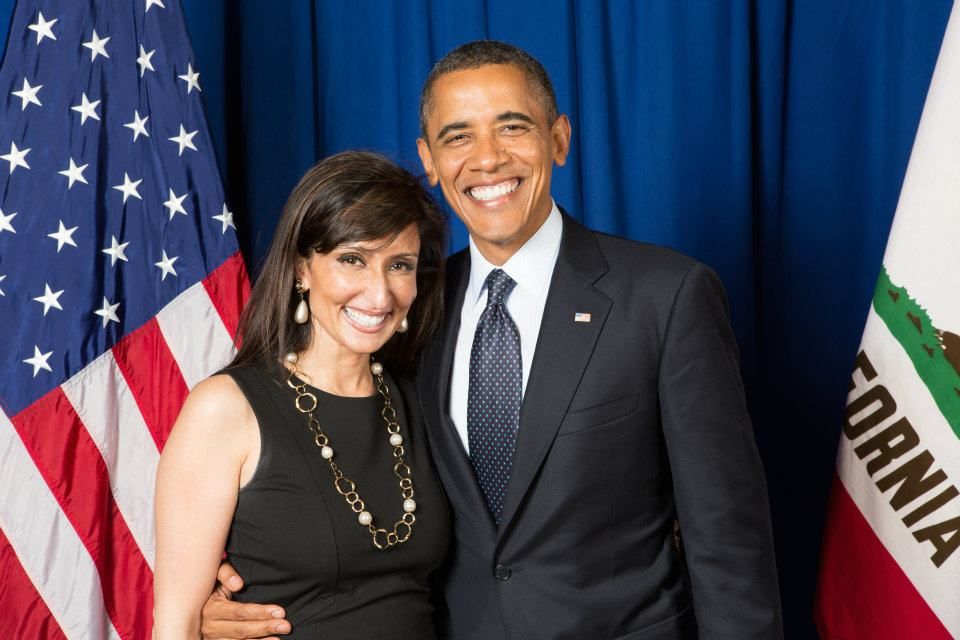 Overall, it is fairly irrespective that I am a woman within my political participation. Hard work is hard work, whether it comes from a woman or a man. Although, tt has been an interesting journey for me personally. I have always embraced the concept that one should remain humble in their work and accomplishments, and that your work should speak for itself. This, combined with the fact that I have absolutely embraced my femininity and do not suppress my outgoing personality, has sometimes led folks to believe that I am not quite as substantive as I am in all actuality. I am, by all accounts, a work horse (do what I am asked, and often attempt to go beyond that measure)...I am absolutely not a showhorse (a person who bases their advancement on the efforts of others). The concept of me being understated about my own effort is likely a combination of my traditional Indian upbringing and also the midwestern United States roots (I grew up in Ohio) which shaped my sensibilities. Now, people are cognizant of my own personal style, and have fully accepted my self-deprecating humor, my lack of show and pomp, and also the (hopefully positive) end results of my effort. And, in all honesty, I don't really pay any mind to other people's opinions of me,as I am very comfortable in who I am, within each and every fiber. That sort of self-assurance, not arrogance, comes from early hardship within my life as a young person which formed my substantive, spiritual and well-balanced core at an early age.
- Do you see more and more Indians playing a larger role in US politics, in whatever which way?
I do see more South Asians playing a larger role in U.S. politics. These range from elected, appointed (city, state and federal), campaign work and offices. Although, whilst this is very important and critical, it is equally so to have South Asians powerfully engaged within the grassroots levels of U.S. politics. The grassroots work is not particularly glamorous, although it must be done to create a team of folks who elevate the greater cause and effort of the issue or candidate.
- You are considered to be one woman who has influenced many others, especially amongst the Indian Americans. How do you think women could make a difference to participating in politics, especially in the US?
Thank you so much for even saying that I had any influence on anyone - - and, I hope that it was somewhat good! I think women and fair-minded men can make a difference within politics by working hard, having a team mindset, and seeing that the end result is far more important than any individual short-lived glory. When enough people in any group work positively, then the system improves and changes.
-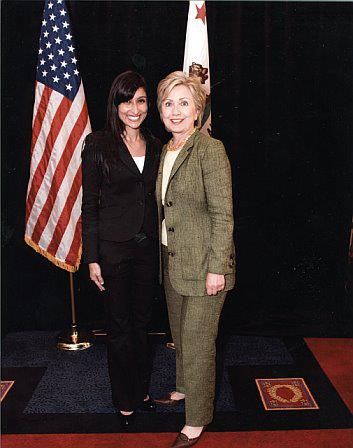 What are your future plans for yourself and the Indian community in the US, especially for women?
Well, I can certainly only speak of my own future plans, as each group and individual will have their own learning curve with their unique ebbs and flows. I authentically hope that the Indian community, both women and men, can come
together under an umbrella of unity towards our goals. The Jewish American community has set such an amazing example of this, and we have seen the end result being a powerful and influential group of like-minded individuals who are accomplishing lofty goals for both their community, and the broader citizenry of the United States. Any group must work together and compromise, having all voices heard, although there should not be a power struggle of ego and unfair prioritization which stems from artificial dynamics of influence. When we, as a community, are unified, we will see substantive change within the United States in terms of our participation, our influence and our impact. Let us strive towards becoming a community which, whilst diverse, most importantly is viewed as one cohesive entity.
--------------------------------------------------------------------------------------------------------------------
About the Author : Maitreyee B Chowdhury is a creative writer and poet. She is author of two books, 'Reflections on My India' and 'Uttam Kumar and Suchitra Sen: Bengali Cinema's First Couple'.