Posted in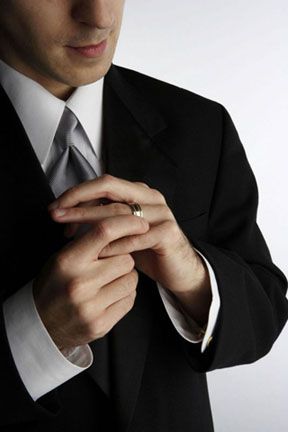 Now that is an interesting topic. Is this really true? What do you think? If you are married, you must know about this. Research has shown that the more attractive a man is the less likely is he to be a faithful husband. This can be one of the very common reasons why marriages where the man is more handsome last for a shorter period of time as compared to the marriages where the woman is more beautiful.

Assistant Professor of Psychology at the University of Tennessee, PhD, James McNulty has conducted a research on married couples that supports the above view. Does it seem sexist to you? Well the researchers say that a marriage has been found to be happier if the woman is more attractive than the man. In cases where the opposite has happened, couples have been found to have more problems as compared to when the women were more attractive.

Hmm, so does this show that women are more faithful in spite of being more beautiful while men are not? Well, sadly this is what science has shown. Evolutionary psychologist Satoshi Kanazawa at the London School of Economics agrees. Kanazawa is the coauthor of Why Beautiful People Have More Daughters? According to him there are two ways in which men can be successful in their reproduction. They can either choose a long term mate and invest in the offspring that results from the match. Or they can choose a lot of short term mates. In this case, they don't have to invest in any of the offspring. While the first strategy is known as the "dad strategy", the second one is known as the "cad strategy".

Now you must be thinking that some men really might be faithful enough to pursue the "dad strategy". But Kanazawa says that most men, if given a choice will seek to follow the "cad strategy". But since the choice of mate is decided by women and not men, therefore their success rate is limited if they are not "handsome" enough.

It is not however that only men want to seek the "cad strategy". A lot of women look forward to mating with handsome men for their good genes even if they are married. In such cases, if they are able to fool their husbands into believing that the resulting offspring is theirs, then the less handsome "dad" will invest (both monetarily and emotionally) in the child's welfare. Before you shriek out, just listen to this. It is evolution that has designed women to be more fertile when they are copulating with their lovers rather than with their husbands.

Evolution has also designed men to seek "cad strategy". It has also been seen that handsome men have more extra pair female partners (partners other than their long term mates) as compared to less attractive men. They also tend to care less for their long term mates or children. But does this mean that women are going for less attractive men?

Oh no! A lot of women agree with the studies but refuse to believe that all handsome men will be infidel in their relationships. A person should be known properly before making any prejudices against him. The problems faced by attractive people have also been put forward. As they are attractive physically, so they want to find an equal amount of attractiveness in their mate. However that is not possible all the time thus leading them to choose a lot of short term mates. This however does not solve the problem. While physical attraction vanishes after a point of time, it leaves in its wake a lot of despair and anguish.

It does not always mean that a handsome husband will be a bad husband. But research has shown that it is a major factor behind the infidelity of husbands. This does not mean that if your husband is handsome, he will be unfaithful. This only means that if your husband is infidel, his attraction factor can be a possible cause for that infidelity. It is only that handsome men tend to make better lovers than husbands.