Submitted by
Antara
on Fri, 06/04/2010 - 16:56
Posted in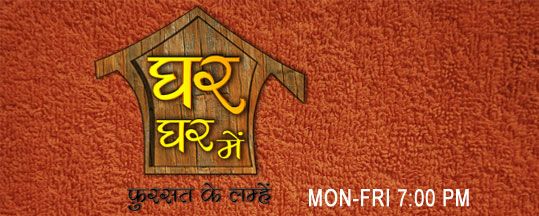 Ghar Ghar Meni Fursat ke lamhe is one of the most popular game shows of Zee network. The objective of the show is to act as a platform to connect with its audience better.The Hosts Manish Paul and Vipul Roy visit families across India and host competitions among the family members.
Each episode sees a winner among the two families. At the end of every week, a mega competition is held and a winner is announced. Well the main participants of this show are the "Bhabis" and the at the end the winner bhabi wins gold coins worth her body weight! Yeah you heard it right
GOLD COINS!
This week B'Khush interviews the writer and the two cute hosts of this most watched game show. In the interview you'll get to know many fun facts about the show, the personal experiences and some expert tips. So sit back and relax and enjoy!!!
We started off with Manish Dhadeech the writer and the creative head of the show...

B'Khush : When and why did you make the jump to Television?
Manish : I'm basically from Jaipur, pink city of India. It was my childhood dream to be part of this creative and glamourous world, but I couldn't come here earler due to some personal reasons. Before moving in mumbai, I used to work there as a freelance web designer & multimedia professional under my firm SPECTRUM.
Then when I turned 27 years old, I decided that it's the right time to chase my dreams. So on 16th june 2007 I reached maya nagari Mumbai. I gave some auditions and sent my pictures to some co-ordinators. I got some work for print media and acted in "Anu Ki ho gayi wah bhai wah" for STAR ONE, "Aapki Antara" for ZEE TV, Lady Raj Promo for ZEE Cinema and I did Saregamapa challenge 2009, I was the associate writer for DID season one and now goin Ghar Ghar Mein as creative head/ creative director.
recently I have got the membership of producer's asociation (AMPTPP membership) and looking forward to get approval of some good concepts from some good tv channels so that I can start my innings as a producer and director too. its just nearly 3 years i'm in mumbai I got work of my choice without any experience in this field by the grace of my favorite Hanuman ji (Bajrang bali karenge bhali)

B'Khush : How creative is your job as the creative head of a popular game show?
Manish : I love creative things so its not a tough job for me as a creative head of this show. one more thing I am not only creative head of this show but also the writer . I have to constantly think about new concepts for this show, like new games, fun things with my anchors Manish Paul & Vipul Roy, these guys are very nice as a person and good in their work. I share a good chemistry with the entire team of GGM especially with director of the show Mr. Vijay Shinde.

B'Khush : How did you get associated with Ghar Ghar Mein?
Manish:- when I left my jaipur city, only one thing was clear that not only I wanted to act act but also I'll open my own production house to make movies and serials. I wanted to learn each & every part of production. I like creative things so I worked as Associate Creative head of Mr. Dhananjay Singh Masoom for "Banoo Main teri Dulhan". After a few months Mr. masoom got ill and doctor advised him not to take too much stress. so we left that show & did creative writing for SAREGAMAPA Challenge 2009 & Dance India Dance season one. When I was doing DID season one, zee tv offered me to develop a new game show. So after few days of discussion Ghar Ghar Mein came on screen.

B'Khush : Is the concept of Ghar Ghar Mein 100% original? or is it a copy of some western reality show?
Manish:- Ghar Ghar Mein is an 100% original show not a copy of any western reality show. Zee tv wanted a game show in which common woman (Bhabhi) can participate with her family. So as a result result Ghar Ghar Mein came on tv.

B'Khush : Some funny incident that you would like to share? during the shoots of GGM
Manish: there are so many funny things happening everyday on the sets of GGM. but i wanna tell u one funny thing and that is when Manish & Vipul start laughing due to any reason they can't control that laughter. then we need to say "CUT".

B'Khush : A message for the readers. Is there any chance for your team to bring the show to USA?

Manish: here I want to say some lines in my favorite andaaz "aapne hamare iss show GGM ko USA mein bhi popular banaya, aapki is mohabbat aur khulus ke hum tahe dil se shukraguzar hai... zarranawazi ka shukriya... GGM ko apna pyar yuhin dete rahiye n keep watchin Ghar Ghar Mein with all your near n dear ones. ya there is only one condition we can come to meet UNCLE SAM (USA). for that we need lots of your love in form of loads of SMS & e-mails. so please do send that ASAP as much as you can."
The funny and the extremely cute host Manish Paul...
B'Khush: How did you get associated with the show?( ghar ghar mein)
Manish Paul: I have been working for zee for some time for various shows.they were planning a new show so called me for that,things worked out and here i am.
B'Khush: How would you describe your job as a TV anchor? is it a lot of fun?
Manish Paul: oh I just love it. I love talking as u can see on tv also.I think it's not as easy as it seems.You have to be careful not to hurt anyone while making fun. all has to be in a healthy spirit.
B'Khush: We have seen you as an actor too..which one is more challenging? facing the camera as an actor or an anchor?
Manish Paul: I don't think that I find any of these challenging. when you love your job then it's not difficult and I love my job. Acting wise im not doing much currently as im not finding anything great. if I get it you will see me act also.
B'Khush: Some funny incident that you would like to share during the shoot of ghar ghar mein.
Manish Paul: Oh alot of them.I remember in kolkata a bhabi fed me with 21 rasgullas. hahaha. I had a very difficult time.
B'Khush: Currently you are anchoring two shows DID ( Lil Masters) and GGM tell us how different is it to anchor a show that deals with kids compared to a show that deals with adults? Which one are you enjoying more?
Manish Paul: I cant name one. i'm loving both. but you have to handle kids tactfully. but they are lovable. adults are much easier. first I thought I won't be good with the kids but I handled them well and till now they are liking me .
B'Khush : Finally a message for the readers and some expert tips for the next generation anchors?

Manish Paul: All I can say to the next gen anchors is be natural and be as witty as possible. dont just think about money, think about good work money will follow....love paul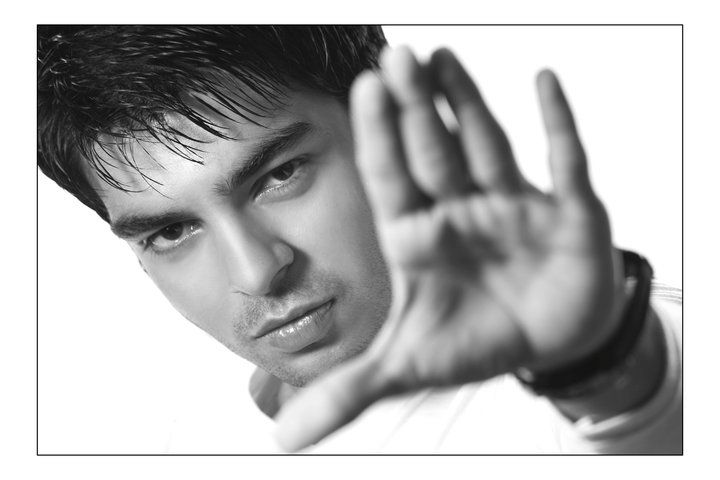 Last but not the least the charming Vipul Roy....
B'Khush: How did you get associated to the show Ghar Ghar Mein?
Vipul Roy :I was hosting saregamapa spoilight for zee...then then one day got a call frm zee tv saying that there is a show which the entire team feels you can do best...will u be intrested....and I without a thought respecting their faith in me said yes..and I am proud of my desicion.


B'Khush : What is the general response of the people when you are shooting for the show?
Vipul: To tell you honestly this show has turned out to be one of the best platforms to make a personal connect with our audience and fans...giving them the hope and dream that we might come to their house some day....and people have so far loved me .
B'Khush :Do you sometimes find it a little boring to ask the same kind of questions to all those bhabis?
Vipul Roy: NO not at all....it is 100 times better n entertaining than stooing with daily soap actors...and also questions might be the same but ansers are always diffrent and thats the USP of the show...and also a driving force....

B'Khush: Some Funny incidents that you would like to share that happened during the shoot of GGM?
Vipul Roy : I went to a bhabi's house and after shooting for just a few minutes with her, she suddenly asked me on camera "Are you married"...and I said "no"...then she asked "is this show fake" ...and I was like what is she trying to ask...but I replied "no"...and I asked her back "why did you ask this" and she said "if you are my real devar Iwant you to marry my younger sister...everybody in my faimly likes you...including my sis"....Everybody on the sets were stunned. Somehow I replied back said "actually.......my parents have fixed my marriage when I was born.To my dad's friend's daughter" and I escaped...ooooofff.....she still calls me and try to convince me to marry her sis....but i love the fact that ppl love me so much...very fortunate..

B'Khush: how challenging is the job of an anchor?
Vipul Roy: oh its comes very naturally for me....but at times it's very difficult....and tiring.As you have to learn so many lines...and command over the language is a must and also to keep a smile while you are listening to the worst possible comments....in your feedback hedset..hahaha..

B'Khush: Finally a message for the readers and some tips for the gen next anchors.
Vipul Roy: First of all thank you people for giving me so much of love and place in your heart.....and also ppl who wants to persue anchoring.....please read lots...observe...listen...have the ablity to understand things quickly...and be humble.People always get attracted by that. and last but not the least maintain your health and look the best.
Enjoy a glimpse of "Ghar Ghar Mein Fursat ki Lamhein"