Submitted by
Foodie
on Fri, 05/22/2009 - 17:27
Posted in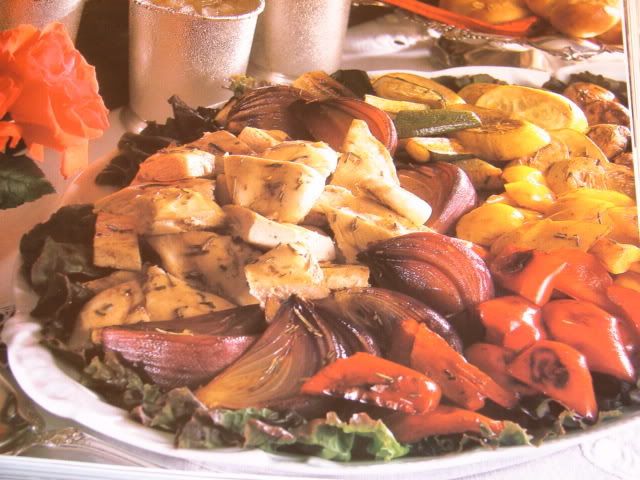 I was browsing the net for some salad recipes. I love making salads in summer. It's a good idea to indulge in saads, they are healthy, easy to digest and oh yeah less calories for sure!"Hot chicken salad recipe is a baked chicken casserole with mayonnaise, chicken, and cheese, along with seasonings and bread crumbs for topping. "
Ingredients:
3 cups cubed cooked chicken
2 cups thinly sliced celery
1 cup mayonnaise
1/2 cup toasted slivered almonds
2 tablespoons lemon juice
2 tablespoons finely chopped onion
1/2 teaspoon salt
1/2 cup grated cheese
1 1/2 cups toasted bread crumbs
Preparation:
Preheat oven to 425°. Combine first 7 ingredients and 1/2 cup of the bread crumbs. Spoon into lightly greased baking dish. Sprinkle with cheese and remaining bread crumbs. Bake for 15 to 20 minutes.
Serves 4 to 6.