Submitted by
Saloni
on Sat, 01/30/2010 - 14:11
Posted in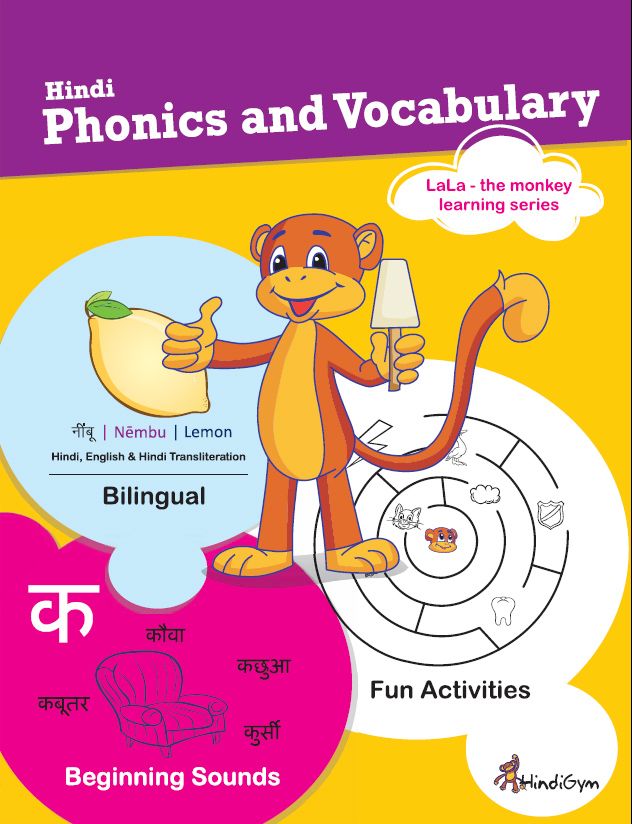 Indian Mom Creates Simple, Bilingual Tools to Learn Hindi
San Francisco – For Aarti Chandnani, founder of HindiGym, a San Francisco based company that provides free online tools and books to learn Hindi, the absence of Hindi learning materials for her kids prompted her to start her own website HindiGym. HindiGym focuses on providing free, interactive, illustrated, bi-lingual and educational resources for learning Hindi. All the worksheets on HindiGym site are free to use and download. They can be printed from the convenience of your home and worked on with kids at your own pace.
Soon enough the website caught up and the response was overwhelming – parents and teachers all around the globe are using HindiGym worksheets with their kids. HindiGym has also published 2 bilingual books so far, Hindi Alphabet Writing and Hindi Phonics and Vocabulary . In their Hindi Phonics and Vocabulary book "Lala-the monkey" walks the kid through various story- like scenes and introduces letters and words. The Hindi Alphabet Writing Book introduces kids to writing each alphabet step-by-step. Both the books are of outstanding quality but the prices are kept extremely reasonable. You can acquire both the books for under $10!
HindiGym is a one woman operation! Aarti Chandnani works full time as a software engineer but is determined to pass on her language to the kids and this is what keeps her inspired. She understands the kids well and hence all HindiGym materials are kept simple with colorful illustrations. All images used are not ethnic but rather kid-friendly – something which our kids can easily connect to. She attempts to present Hindi in a non-traditional, fun way. HindiGym has also collaborated with ICC (Indian Community Center) to provide Hindi classes in San Francisco.





"I am very happy to have started HindiGym and see that it is receiving a very positive response. It's easy to see why parents and teachers love HindiGym materials. I hope to continue to provide free materials and bring forward fantastic books that keep our kids connected to our language. " says Aarti Chandnani.
You can check out HindiGym website at http://www.hindiGym.com
Or connect with Aarti Chandnani on Facebook at: http://www.facebook.com/#/pages/HindiGym/224704747998?ref=nf