Submitted by
Roshni M
on Sat, 12/18/2010 - 13:19
Posted in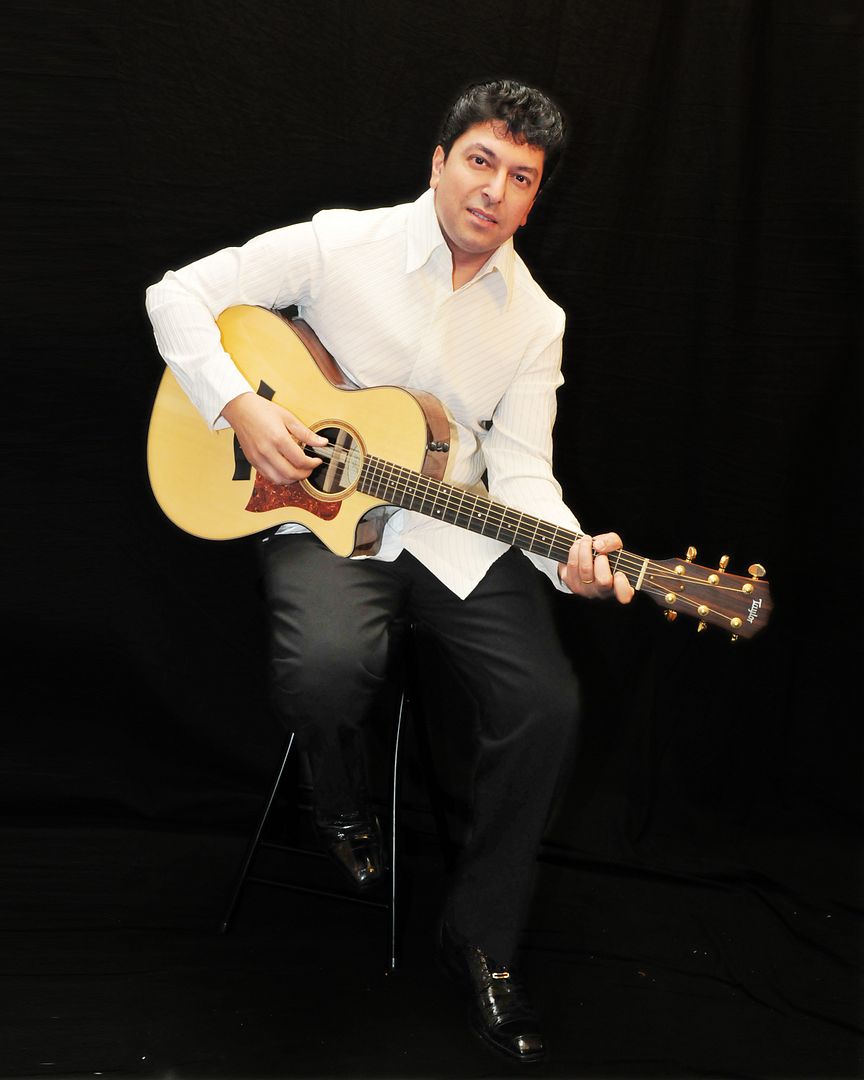 Amitesh Mishra is hardly new to the music business. The singer whose debut album, "Hindustan Di Kudi" was broadcasted and played on all major Indian music channels, not only dabbles in the music field but is actually a physician by profession. Residing in the Bay Area, California the artiste has been seen and heard all over as he displays his innate love for music, guitar infact.
Mishra is not only a "trained world class western guitarist" but is also qualified in North Indian classical vocals. The renowned singer finds himself in great company as he collaborates with some of the best musicians in the area and otherwise. B'Khush speaks to the physician-singer, as he talks all things music!
Start at the top. How did you go from doctor to singer?

I've been singing since the age of seven. I remember my first song "zindagi ak safar" by Kishore Kumar on a local bay area Indian-American channel in 1975. My father (computer engineer and amazing composer/singer Gajendra Mishra) and my maternal grandfather (Dr Muneshwar Pathak) were major influences. From my father I got the love of music and my grandfather the aspiration to become a physician and help people.
Your music can easily be titled, "music with a purpose." How do you ensure your musical talents are put to good use and people benefit from it?
All artists wish to contribute and share their talent/music. I too wish the audience to feel the music and its originality. For me if I can touch someone's heart with my music then I feel the composition has been worthwhile.
Was music a passion or a hobby and how do you learn to balance your time between the medical field and music arena?
A hobby is defined as something one does outside of their main profession. For me music and medicine both have always been my "main gig." One has to continually work at it and continue to strive to make it whether it's my music or medicine. When one truly is passionate about something then creating time for it is not an issue.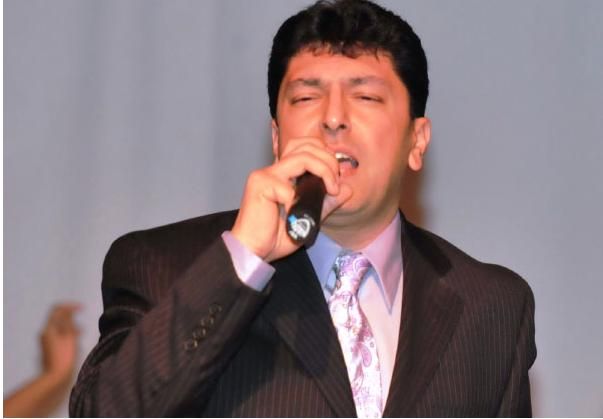 Who are some of your inspirations in both fields?

Musically, composers and singers from S.D. Burman, R.D. Burman, Kishore Kumar, Mohammad Rafi to John Lennon/Beatles, Elvis Presley, Stevie Ray Vaughn/AC/D and more.
Medically, my inspiration was my grandfather Dr Muneshwar Pathak who was a US trained pulmonary physician, returning to India in 1950's to dedicate his life to treating tuberculosis, especially in the poor.
What would you ideally like to accomplish as a musician and as a doctor?
I would simply like to be the best that I can be in each field. Both music and medicine touch people's hearts and if I can do that, then I have achieved something positive.
How have local South Asians in the Bay Area (California) supported your talent?
The Indian American community has been just fabulous. My friends and people who enjoy the music, performance are nothing but short of amazing. More than 500 came to the MILAN album launch/concert at the Avalon Night Club on November 20th. There is so much talent, especially right here in the San Francisco Bay Area. The community is very progressive and innovative. They are dynamic and love to support others in their quest for their dreams. Kudos to our community!
When did you realize you were musically inclined and what steps did you take to ensure you were able to pursue music to the best of your capabilities?
I can remember singing and starting to play the drums at age 7. By the 4th grade I had developed a keen interest in the western/Spanish guitar. My parents noticed this and made sure I got formal training in guitar. I briefly learned the tabla as well. My father, who is classically trained, continued to coach me in vocal music/Hindustani semi-classical music. In my teenage and college years, playing in my pop band and with other amazing artists reallyhelped develop the skills needed to compose/sing original music.
Tell us about your most popular number, "Hindustan Di Kudi." How did it come about and what was the response you received when your listeners finally got to hear it?
Hindustan Di Kudi or HDK was part of my first album. It was also my first professional music video filmed at Subash Ghai's Whistling Woods Studios in Mumbai. Directed by my good friend, Ben Rekhi, it is an amazing song/composition which easily goes from Hindi/Punjabi into true hip/hop/rap by Raashan Ahmad. This really struck a chord with the audience. The video with puppets was another new twist to the vi
sual side of the song. In the MILAN album, I collaborated again with Raashan for one of the main tracks ABCD.
This second album has really hit a chord with the audience as it brings together my many influences from rock to semi-classical. I again have composed all the songs and provided the music as well. I was fortunate to bring together some of San Francisco Bay Areas finest talent such as singers Harjeet Mehndi (brother of Daler and Mika Singh), Anisha Bakshi, Madhvi Mehta along with master percussionists Manesh Judge and Kush Khanna who have sung with me as well as done solos on my tunes.
For the song, you had to collaborate with Raashad Ahmad, a renowned artiste. How was it working with him?
was introduced to Raashan at the famous FM Recorders studios in Oakland, California. Raashan was there reviewing some tracks and Mike Walti/Sep V (producers/sound engineers) introduced me to him and suggested we should collaborate. The rest is history as they say. Raashan, is just an amazing person with an amazing voice and ability to sing/write hip/hop lyrics that matched my tune/song.
Ideally, what where would you like to take your singing capabilities?
I am always learning. For me being around and collaborating with other wonderful artists makes me a better musician. Being humble is the key to success and treating/giving respect to all is the key to real success.
Would you like to sing for films?
I love the creativity and talent in the Indian Film World. So if my music/singing/creativity and potential is recognized now or in the future, then yes, absolutely, being associated with Bollywood would be an honor.
Who are some of your favorite singers from India and otherwise?
Everyone's favorites and mine as well would be singers such as Kishore Kumar, Mohammad Rafi, Lata Mangeshkar, Asha Bhosle, Talat Mehmood, Geeta Dutt, Mukesh; they were and are just giants that we will always love and listen to. Currently, Sonu Nigam, Shaan, Shankar Mahadevan are amazing musicians/singers.
What would you say has been your best compliment?
People seem to like the passion/sincerity with "being in Sur (in key)" in my voice along with the "liveliness/sheer entertainment of the stage performances."
What message do you have for the residents of the Bay Area?
I truly wish that the immensely talented/progressive Indian American community continue to support and love all the artists, as it is this that keeps all of us (singers/musicians/performers) moving forward/ trying giving something positive back to this world.
Listen to "Shabakher" by Amitesh
"ABCD"
Get in touch with Amitesh :
Website : www.amiteshmishra.com
Facebook : http://www.facebook.com/?ref=home#!/profile.php?id=1543190317