Submitted by
Antara
on Tue, 10/11/2011 - 23:00
Posted in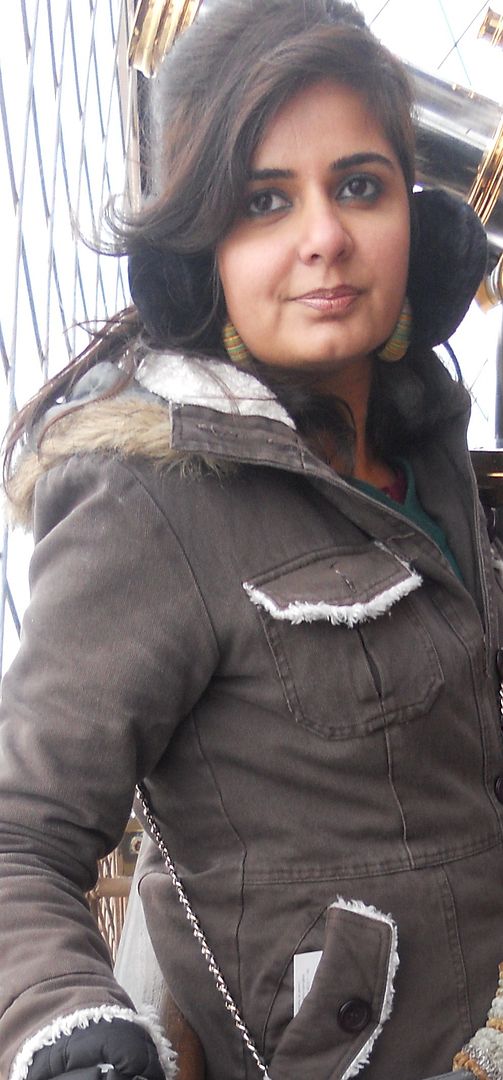 In conversation with Charu Seth the young and dynamic fashion designer from Bay Area, California. Charu runs her own boutique, Motif. Charu's fashion line truly represents the woman of today who dresses both in traditional and contemporary fashion. It is essentially a symphony of western cuts and ethnic designs.In this one on one Charu has talked about her dream, the journey and her inspirations.
Tell us something about yourself
I am a fashion designer and studio owner based in San Jose . I have studied fashion designing from J.D. Institute Mumbai over 20 years ago, and in addition I studied Textile Designing too.
How did Motif happen? What/who was the inspiration?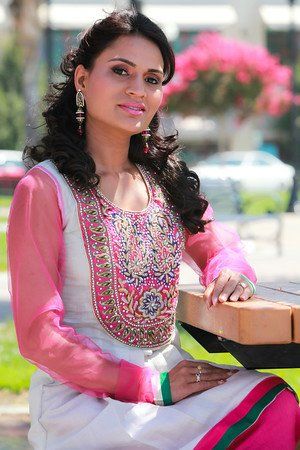 Motif happened due to my love of Indian textile,in particular the dying handloom industry of Varanasi and MP,that make wonderful Benarsi and Chanderi fabric, and the art of block printing form other states. In an effort to support and sustain these art forms Motif was launched. The love of textiles, and workmanship gave birth to Motif's creation of wonderful pieces.
Do you design the outfits yourself?
Having studied fashion design and textile designing, I believe Styling is an Art, and I began sketching my ideas and concepts, and creating clothes for the modern women. Some of my inspirations for my designing has been from various artists around the country. You can find saris that imitate a painter's work of art or a sculpture's work in my pieces.
What does it take to be a successful fashion designer?
Experiment,be innovative make trends instead of following them, believe in yourself, and be true to your design.Gain a clear understanding of the market, client's preferences, and your creative instincts. Trial and errors happen, but that's the art of creating something new.
What is the uniqueness in your fashion line?
One of a kind pieces with attention to detail and emphasis on superior fabrics. You can find timeless classics, and modern fusion wear for the women of today, all under one roof.
What's your take on the Fusion fashion?
It's wonderful to see the symphony of East and West happening. The cultural blend is opening a new era of innovation and comfort not compromising on style for the modern independent women.Motif collaborates with various artist's globally to create pieces of art that can be passed on for generations,
What is the age group that Motif Couture caters to?
At Motif we design for real women, from sweet 16 teenagers to moms getting ready for their children's wedding day.
How can the readers get in touch with you?
Besides e-mail motif_couture@yahoo.com readers can also get a peek at Motif's website www.motifcouture.com for a snapshot of our collections. You can contact Charu Seth at 408-270-1265 for all your fashionable needs.
A special fashion tip for our readers for the upcoming Diwali celebrations?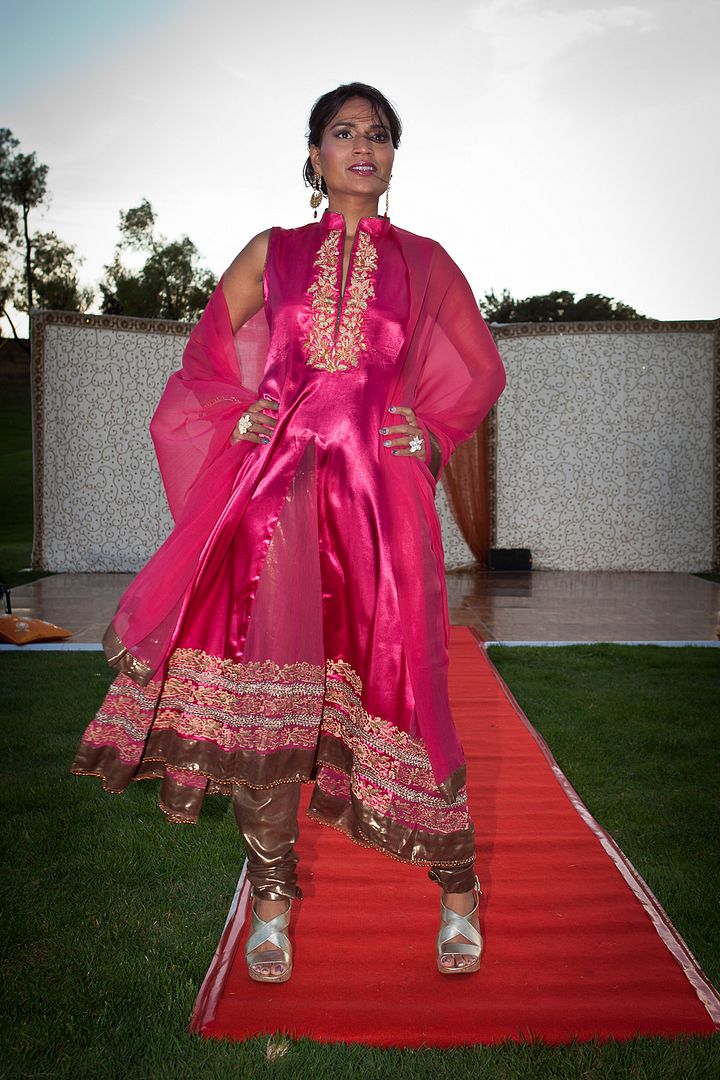 Choose clothes according to your body type, cuts are important in creating a look. Colors although are festive in nature, choose according to your skin type, sometimes try and opt for different off beat colors like grey, slate and mix it up with contrasting colors. Don't over accessorize. If you are wearing a heavy sari or suit wear statement pieces like long ear rings in diamonds, large cuff bracelet's or brooches.Brocade blouses, with chiffon sari's, benarsi border sari's with heavy jamevar/brocade blouses, long jackets with straight pants for the Indo-Western look, and the evergreen Anarkali with big borders or Angrkaha style of Salwar suits.
Any upcoming events/ exhibitions?
MeHndi Bazaar, Friday Oct 14th 3144 Midhurst Court, San Jose, 95135