Submitted by
Saloni
on Sat, 09/10/2011 - 17:28
Posted in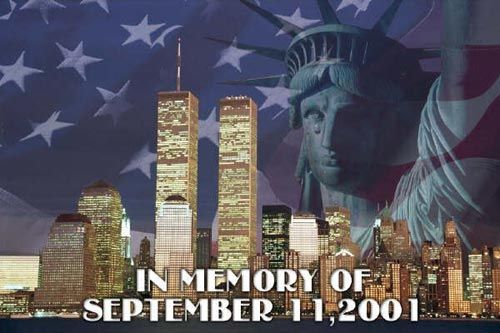 It's been ten years already, but the memories are still fresh, the wound is still raw. No matter how hard we try we can not forget the horrific destruction caused by the 9/11 terror attacks nor can we forgive those terrorists who were responsible for wiping off the smiles from the faces of the family members who lost their loved ones in that shameful tragic event.
To pay a tribute to the victims and their families of September 11, 2001 we are sharing some incredibly moving animated films represented and produced by StoryCorpse.
In the the first video "Always a Family, Monique Ferrar recalls how her husband and the father of her two children Michael Trinidad called her from the 103rd floor at the North Tower and said "The only thing on his mind was to tell the kids that he loved them."
The second video, "John and Joe" you'll see John Vigiano Sr, a retired New York city firefighter remembering his sons John Jr (firefighter) and Joe (police detective)
In the third video "She Was the One" here Richie remembers Karen,his love and inspiration
.
Last but not least listen to this heart touching song by Derik Nelson and let us pray for those lost lives...
God Bless America...