Submitted by
Roshni M
on Sat, 03/12/2011 - 22:37
Posted in
If you're Indian, then for the most part, you love Hindi cinema and cricket. If you're like me then you love both. But one thing is for sure, I'd pick a cricket match over any Bollywood film.And while I do play favorites with the team depending on a number of criteria, (athleticism, patriotism and the cute factor, just to name a few) there is one player who never seems to falter or fail at the crease: Sachin Tendulkar.










Sach by Gautam Bhattacharya, is one such publication. It's not fair to call the book a biography and Bhattacharya clarifies this from the get go. The book is a dedication, if anything, to the best cricketer in the world, if I may say so myself.



Bhattacharya chooses not to write the foreword himself. Instead he thrusts this responsibility on current Indian skipper, Mahendra Singh Dhoni. The captain goes on to talk volumes about Sach, a name he is called by those the team. Dhoni unveils himself as a rather mushy fellow when he speaks about his first meeting with Sachin followed by his immense contribution to the team. He justifies the reason for Sachin's huge fandom and his reasons for being the God of cricket. Heartfelt and genuine, Dhoni's foreword sets the tone for the book.




As a reader, you are taken inside a totally different world to what we normally see or even read when you pick up a Sachin Tendulkar biography. Nearly every single prominent player, veterans and current, has a say, an opinion or is waiting to show their admiration for Tendulkar. Bhattacharya captures those moments in the form of short interviews.


And if it isn't enough to read what Saurav Ganguly, Rahul Dravid and Sunil Gavaskar have to say about the Master Blaster, Bhattacharya takes a different angle and asks the likes of Dev Anand, Dilip Kumar and even Asha Bhosle come out to praise Sachin for a number of reasons.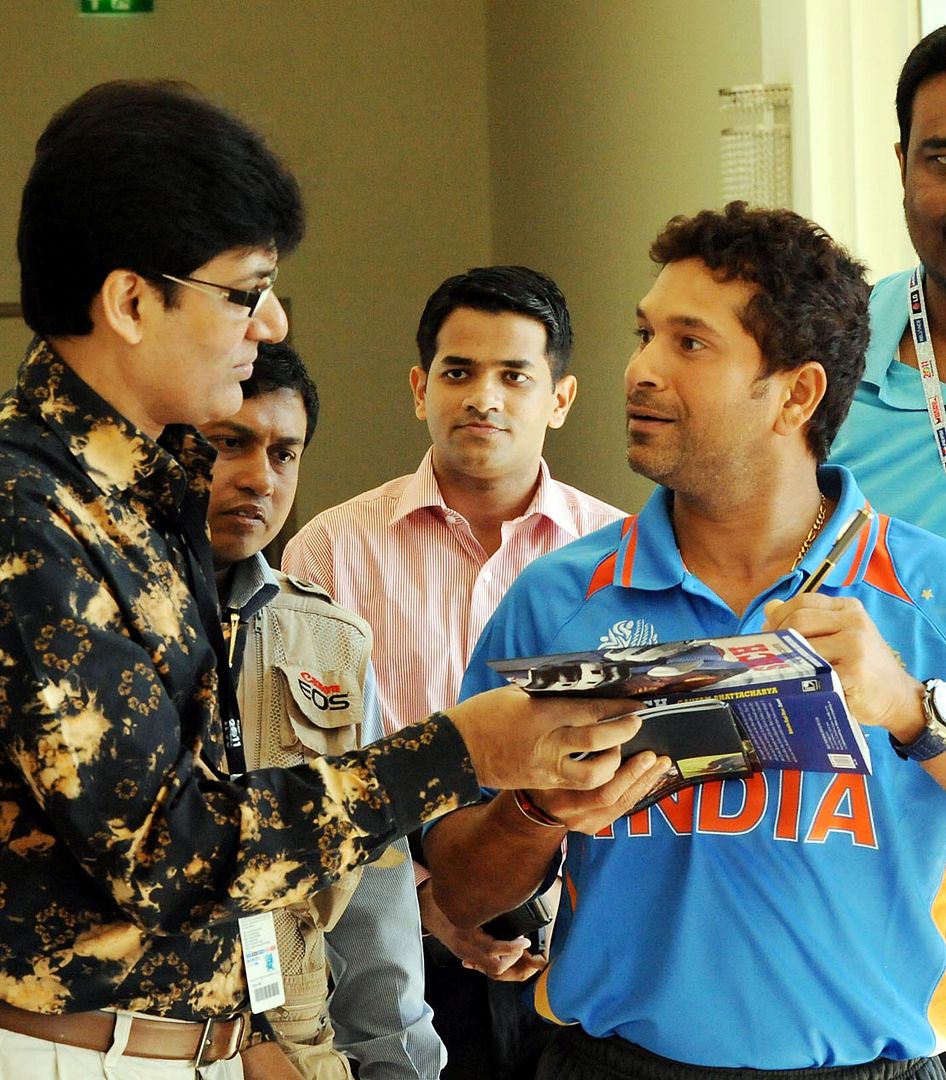 You are through Sachin Tendulkar's life vis-à-vis a timeline that follows his career and personal journey through his ups and downs. In a rather intimate interview, Bhattacharya speaks to the maestro himself as he reveals unknown details about rough and hard days, the successes and highs he has experienced. But it's not all hunky dory for the book. The controversies are bought to the forefront. For the first time ever, Greg Chappell comes out to openly discuss the so-called Dark Ages, between the two. It is such a relief to read Sachin's take on the situation. His relaxed and poised answers depict who Sachin Tendulkar is: an honest cricket loving player.


Gautam Bhattacharya, who is a well known sports journalist, takes you on a one of a kind voyage with Sach. While he explains that Sach is the truth, the only truth, his understanding of Sachin's psyche too is something to marvel at. Filled with great insight, pictures and quotes from the best in the cricketing world, Sach is a book that deserves to be read by all Indian cricket fans and of course, for the love of Sachin Tendulkar.

The Book is available on Amazon : http://www.amazon.com/s/ref=nb_sb_noss?url=search-alias%3Dstripbooks&field-keywords=Sach+gautam+bhattacharya&x=16&y=17