Posted in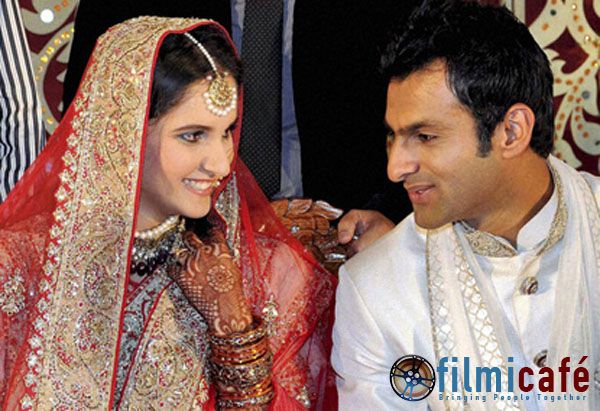 Finally, after all those controversies and speculations Sania Mirza gets married to Shohaib Malik the Pakistani cricketer.The Shiv Senas and other right wing parties have strongly criticised Sania for marrying a Pakistani all rounder.
Sania just before her wedding said the media that "Too much going on, never in my life thought that I'd had to worry about anything of this sort, rather than my mehendi, leaves me with no choice but to laugh. I am pretty sure these are not the pre-wedding jitters or butterflies in the stomach my married cousins were talking about!"
The wedding took place earlier this week and the couple looked happy and cheerful. Sania looked gorgeous in her mom's wedding dress. We hope that they live happily ever after. Pyar kiya Tau Darna Kya??
Check out the video of her Wedding Reception :
Image Courtesy : www.filmicafe.com