Submitted by
Brinda
on Wed, 03/18/2009 - 15:47
Posted in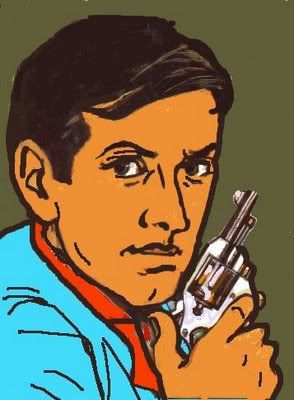 There are those moments in your life which seems like just yesterday, where time stops and you find yourself much much younger. Whenever you think of these cracks in time, you are transported to the golden days of yester-years, when you actually had time to read books, listen to music or do nothing. Walking down the memory lanes, I see myself on those hot, sweaty Kolkata afternoons. I can hear the ceaseless whizzing of the fan, the tireless call of the doves on the windows and the ticking of our old grandfather clock. I recall reading Ray's creation, visualizing Feluda as he traveled on his missions throughout India and abroad.

For all of those who have not reador heard of Feluda, he is a fictional character, starring in a series of novels and stories written by Satyajit Ray. He made his first appearance in 1965 in "Sandesh" - a popular children's magazine. Bengalis like me grew up reading his daring adventures and even to this day admire this sleuth and his creator for what they have presented together over the years till the death of Ray.

As I read, Ray characters come to life. I see him walking through the narrow streets of Benaras, with Topshe and Jotayu by his side in "Joy Baba Felunath", looking into the unseen while the sound of the pestle and mortar used to grind paan can be heeded in the background. I try to picture him wandering through the corridors of Bhool Bhulaiya in Lucknow, using his nails to write numbers on its walls to detect where he hides the "Badshahi Angti". I see his footprints on the sand as he walks towards the haunted house in "Hatyapuri" where he finds the dead body which leads to more mystery and yet guides him to bring a closure. Who can forget the images of the desert, the racing camels with the unforgettable threesome on their backs, the black smoke cloud of the approaching train in "Sonar Kella"?

Every time I read Feluda, I can almost see 27 year old Pradosh Chandra Mitter, athletic with colossal physical strength which is rarely used unless it is absolutely needed. It is his brilliant mind which is used more often instead. Morning yoga, Charminar brand of cigarettes and sweet paan is his necessities wherever he goes. Topesh Ranjan Mitra, his cousin is his assistant or "satellite" and seldom leaves his side. Lal Mohan Ganguly or Jotayu joins him in the latter episodes and provides the comic relief with the characters he creates for his novels as well as the mistakes that he makes, which are sometimes not so helpful in Feluda's adventures. And I always have to think of Maghan Lal Meghraj, the most alarming enemy of Feluda, who makes his first appearance in "Joy Baba Felunath" and later challenges him in multiple novels. One cannot overlook the contribution of Sidhu-jatha, immersed in his waves of books, immeasurable in knowledge and intelligence. Like Feluda, all these characters are boundless, abiding and deathless. Ray's incomparable style of writing and his adept and life-like sketches made the readers forget that they are reading fictions. The periodical publications of new Feluda books or their appearances in Pujobarshikis were always eagerly awaited.

Feluda will not be created anymore in absence of his creator,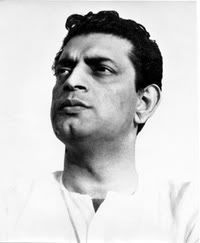 Satyajit Ray. But the legacy that he left behind with the constitution of his characters will remain forever. I can go on writing about Feluda forever, but I guess I made my point in establishing how this fictional character has become a part of me. I do not remember how old I was when I read Feluda for the first time. But I know that as long as I live, Ray's creation will be on my bookshelf. Ageless, timeless and eternal as ever, they will never be replaced.