Posted in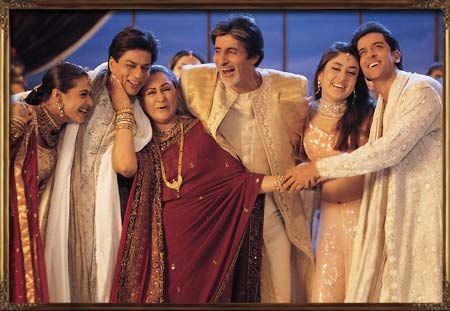 India is a land where a parents are more often than not revered and worshipped next to the Gods.The country also has a happy tradition where, children look after their parents when they are old and parents doing the same for their children well after they are past the age of a legitimate adult. But is the relation between a parent and a child always as hunky dory? Has the parent-child relation also undergone changes with times?

I remember reading the novel, 'Sons and lovers' by D.H Lawrence, as a reminder of weird relations that parents have with their children. If not as obsessive as portrayed by Lawrence, it remains a fact that many parents are overtly conscious of taking care of their children, way beyond the age where they can take care of themselves. To most mothers' in India, even today her child never really grows up and as such they want to decide almost everything for the child. In the olden days, most father's wanted their sons to chose a career that they had taken up, especially if they had been successful in it( believing that it is the best option for the son to do so, little realizing that the son's interest might lie somewhere else). More often than not career choices and the choice of study was also regulated by what the parents wanted of their child, instead of letting the child decide what they wanted. This has led to plenty of friction amongst the parents and the child, who probably had a liking of their own. While things have become much better in present times, with career choices and most other choices in life evolving from a consensus, there are plenty of areas that still need to be covered.
Debashmita is a Bengali girl (an engineer) who has fallen in love with a Tamilian Brahmin, Vishu who happens to be her classmate. While both the families are Brahmins, both parents are dead against the marriage. Choice of whom one will marry, should be a personal choice and a parent can at the most guide their child in certain areas while settling down. But this guidance often takes the shape of interference and children develop strained relations with their parents. As in the case of Vishu and Debashmita who have decided to go ahead and marry, in spite of their parent's choice. They both know that their relations with their parents would take a beating but many a times, children either just don't care or they think it will eventually, sort out. There are of course many others's who never had the courage to go against their parent's choice and carry the grudge all their lives. It is these people who suffer the most in fact. Because they always blame their parents for pushing them into a situation that they are uncomfortable in and yet do not have the courage or the initiative to change it.
Amitava, is a 39 year old computer engineer, who wanted to become a chef. Unknown to his parents he had filled out forms and appeared for the entrance test of Indian Institute of Hotel Management, Taratala, Kolkata. Much to his delight and his parents shock, Amitava had secured admission in the institute, one of the best in the country. What followed at home was complete pandemonium as Amitava's parents completely denied permission to study hotel management. As they could not imagine that their family of doctor's and engineers would have to bear the brunt of a son who would be a chef! Till this day, Amitava, a soft spoken person who could not stand up against his parents wishes rues the fact that he was forced into a line he has no interest in. For such people, life's dimensions are ruined and they continue blaming their parents for it long past the incident.
The notion that whatever a parent says, does or knows is correct is something that has or should undergo a scrutiny. Respect for parent's aside, the role of a parent is that of a guide. When this role becomes a dictate on the wishes of the child, in spite of the fact that the parent may not be adequately equipped to take that decision, it becomes dangerous for all concerned.
Again, there are plenty of other instances, where a parent has unknowingly or knowingly compared one child with the other. This often results in the child being compared develop complexes where he feels bereft of the parental love that is rightfully his/hers also. The pain in such a situation is that most children cannot voice these concerns, mostly out of self pride or even the uneasiness of letting their sibling know of their feelings. Isha and Devyani are two sisters. While Isha is the artistically inclined elder, Devyani is the practical woman, working as an HR person in a corporate firm. While Isha might earn less, she is well known as an artist and well regarded by her peers. But this does not satisfy her parents who constantly compare her with her younger sister who is more 'smart' in the conventional way and more financially successful too. While this has not hampered the relation between the sisters, Isha carries a grudge against her parents who don't understand or appreciate or even acknowledge who she is as a person.
There are of course plenty of children too who bear grudges towards their parents for disciplining them in childhood, even if it was done for their own good. While some realize it after a point, there are plenty who carry this grudge all their lives. Viveik, is a 45 year old man, working in an Government organization. A brilliant career and a high profile job and a family has not left Viveik in peace. Till date he grudges his parents the fact that they had put him in a hostel as child when he was in class IV, while his brother, younger than him by 5 years studied from home. In spite of knowing the fact that he had to be send to hostel because of his father's transfer to an interior part of the country, Viveik cannot forget the fact that he had a lonely childhood in hostel, while his younger brother , was the recipient of a lot of love from his parents. Viveik remains aloof from his parents till date and is an unhappy man who has not healed. A situation perhaps totally unjustified but yet out of hand.

The stories of strained relations between parents and children and vice- a-versa, are a plenty. There were days when children and parents never spoke about it. But this is a negative approach towards the problem. Like in all other relations, one needs to approach the parent child relation with caution and care. Problems should be discussed and sorted out as soon as possible to avoid strain in the future. The relation between a parent and child is the most beautiful and unselfish of all human relations, a little understanding on the part of both halves can go a long way in improving it.