Submitted by
Nishiroy
on Tue, 04/10/2012 - 00:34
Posted in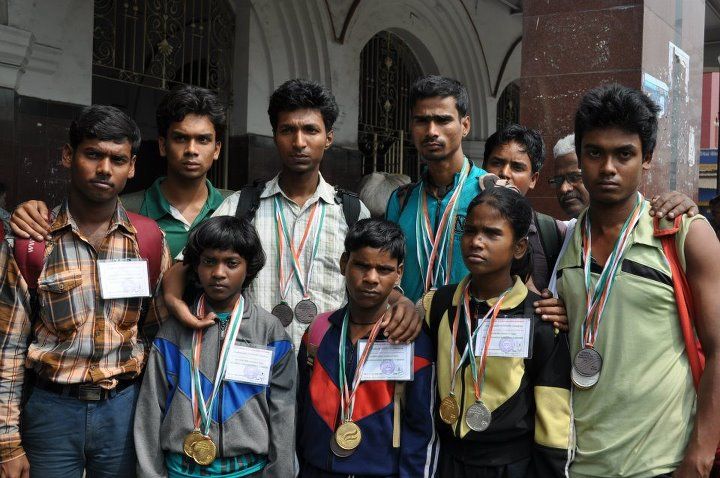 How many of us have heard of the sporting event Paralympics? Unfortunately, not many.It is indeed regrettable that while the media goes on an overdrive trying to cover events like IPL, there is almost negligible space awarded for games which focus on the sporting finesse of physically challenged athletes.
With its pioneering efforts, Civilian Welfare Foundation (non-government and non- profit venture) hopes to spread the good word around and in turn bring in the much needed funds to sustain and keep these brave athletes enthused.



Shuvojit Moulik, Founder and President of Civilian Welfare Foundation (CWF) in conversation with Nishi Roy of B'Khush, shares information about CWF and the work they do in promoting this sporting event.


Paralympics, could you share more information of this sporting event? When did CWF get associated with it?

Shuvojit: Paralympics is defined as a series of international contests for athletes with disabilities. These sport events are associated with and held post summer and winter Olympic Games, now also known as Paralympics Games. Today the name is associated with any sporting activity held for the physically challenged.
CWF has been promoting Paralympics for the last one year and we are associated and connected with almost all well known paralympians of India. We have undertaken a project of making a documentary, website and a book on Paralympics to strengthen the needed awareness for this sporting event of differently abled people which has already been passed by Paralympics committee of India (PCI).


From when have Indian athletes been participating in Paralympics?

Shuvojit: It has been 40 years since the Indian Paralympics athletes have started participating in the Paralympics Games. There has been a marked increase in the number of athletes worldwide from 400 athletes representing 23 countries to 3951 athletes from 146 countries within a span of 48 years (1960 to 2008).With every 4 years the recognition of these athletes from around the world has increased and likewise the facilities provided to them.


One does not get to see much of media blitz regarding this sporting event. Is it the same case when it comes to sponsorships?

Shuvojit: Sponsors are very few and far. Readers would be surprised to know that these athletes have won numerous laurels for the country. Many of the Indian parathletes hold international records. Quite a few of them like Prashanta Karmakar, are Arjuna awardees. Their success rate when compared to that of our cricketers and ace tennis and badminton players, make these so-called celebrity sport stars look like under-achievers.


These parathletes are left out in the cold, fending for themselves, running from pillar to post to rope in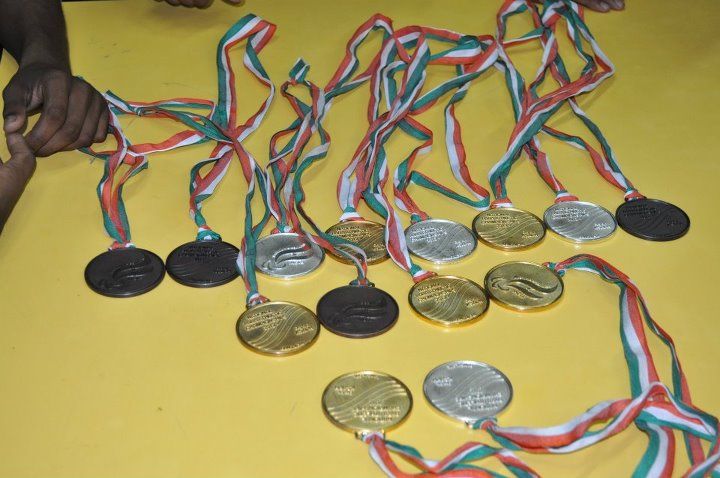 sponsors. But then, who cares? It's high time that we do.When are the next Paralympics scheduled?

Shuvojit: No fixture on the date as to when next the Paralympics will be held. The current meet which was held at Kantirawa Stadium in Bangalore from 26th to 28th March, where over 800 differently abled para-athletes from various states of the country took part was supposed to be held in Kolkata in February. So you know how the situation is.

How do the athletes train for the next even then? How does one keep their spirits and momentum up?

Shuvojit: Yes you are right, it's really tough for athletes to maintain the momentum and actually no regularized schedule of Indian Para-athletes exists apart from few who have already qualified for London Olympics. The dates of only the international events (e.g. London Olympics, winter games etc) which are organized by other countries remain their only source of energy and tempo. It is sad but true, Para-sports are a highly disorganized sector in India.
If indeed as a society we are looking for inclusive growth, then we need to be able to cheer and raise a toast to these athletes, who have overcome not just physical challenges, but also extreme financial strains. So do your bit, spread the good word around.


How can the general reader be a part of the process?

Shuvojit: Help us in any way possible. The whole project of documentary, website and the book is been managed by bunch of students only, so every little participation helps. Any small donation, what ever the amount is welcome. Para-athletes are the most starved sportsperson in India. A swimsuit for an international event costs INR sixteen thousand whereas the athletes incomes most occasions is just INR 3000.